The new phenomenon, Selfie Sticks, are being used everywhere lately... but Disney World isn't having it!
It appears that Disney World is getting serious about banning selfie sticks.
The ban was first reported earlier this year, when Disney ride operators started making announcements reminding customers not to use selfie sticks. But o
n Friday, they took it a step further placing signs outside of Magic Kingdom's Big Thunder Mountain ride, banning the device.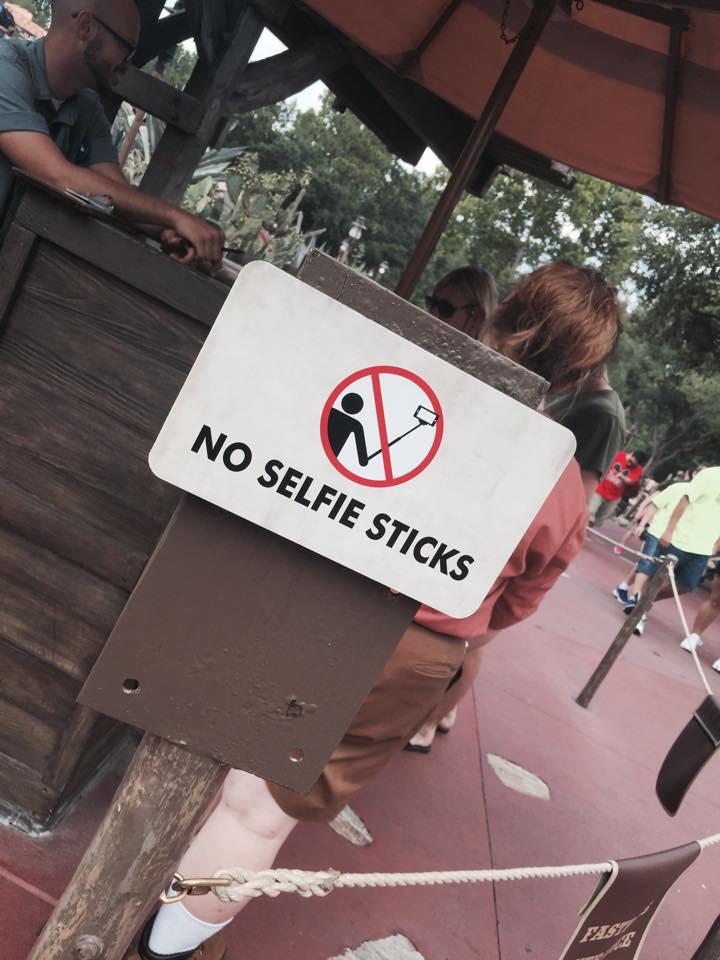 The stick, a long rod that grasps cell phones and cameras, is used to capture a wider range image while taking a selfie. Disney is reinforcing a park-wide policy against the gadget, pegging it as a safety hazard.
The Orlando Sentinel reported a high number of incidents involving the sticks have occurred, which caused the ride to stop. Guests are allowed to bring the item on the ride but it must be securely stowed.
Other theme parks have taken similar measures, including installing metal detectors in the lines outside rides. A growing number of
museums
, sports arenas, and
conferences
have also banned selfie sticks.
Back in November
we reported
, the device can even get you arrested in South Korea!
What do you think of selfie sticks?